Defensil Pimple Defense has a Tri-Active formula that helps prevent pimples ad control pimple-causing bacteria. It helps provide soothing relief to irritated skin while inhibiting future breakouts.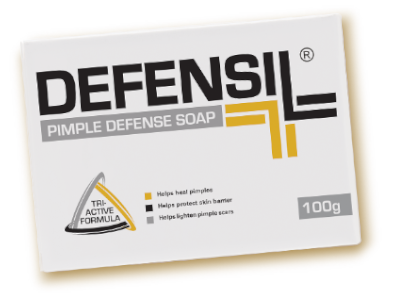 Step 1:
Wet face and lather Defensil Pimple Defense Soap on hands, apply lather onto affected areas of the skin in a circular motion. Rinse thoroughly and pat dry with a clean towel.
Available Sizes: 100g & 45g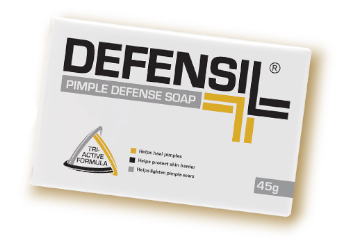 Step 2:
Put a small amount of Defensil Pimple Defense Cream on affected areas using cotton buds or your finger tips.
Effectively cleans face from pimple-causing bacteria

Helps dry pimples and controls excess surface oil

Helps soother irritated and inflamed skin

Helps lighten dark spots and pimple marks for a clearer and brighter complexion
* For best results, use twice daily
Dermatologically Tested. Hypoallergenic.